Mayday Maintenance Limited offers a skilled labour force for a complete industrial fitting service. Our team of qualified multi skilled engineers enables us to provide all our customers with a wide range of engineering services.
From providing assistance with your planned preventative maintenance programs to entire shutdown period refurbishments we have the staff and the skills to help you.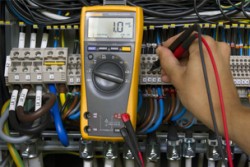 Additionally we have a 24/7 breakdown response service which enables our clients to reduce down time to the minimum.
We are also able to provide short notice shift cover engineers to overcome staff shortages in the event of unforeseen circumstances.
A locksmith is an expert professional who leaves the keys to various locks and fixes, including all those employed to get secured places like homes and organizations. Modern locks are generally not needed any longer due to the high amount of stability measures required. That being the instance, persons some times require the services of a locksmith to set up, restore locksmith near me prices or replace locks and systems.