Mayday Maintenance can offer a complete mechanical rebuilding and refurbishment service for all your plant servicing needs, from simple bearing replacements, worn shaft repairs right through to complete strip down and rebuilding of plant.
We can also offer motor rewinds, gearbox & pump repairs and servicing, we can deal with both single and three phase motors and offer a fast turnaround minimizing potential down time.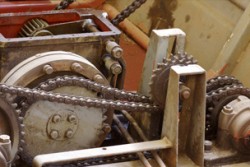 We can fit and refit pumps, gearboxes and motors using the latest alignment technology, ensuring wear and tear on your expensive equipment is kept to a minimum.
Cloud Mining is the process of money mining utilizing a centered digital data-center which has access to shared funds through an online link. This sort of cloud mining makes it possible for people to exchange currencies instead of investing in mining equipments which call for substantial equipment and infrastructure.